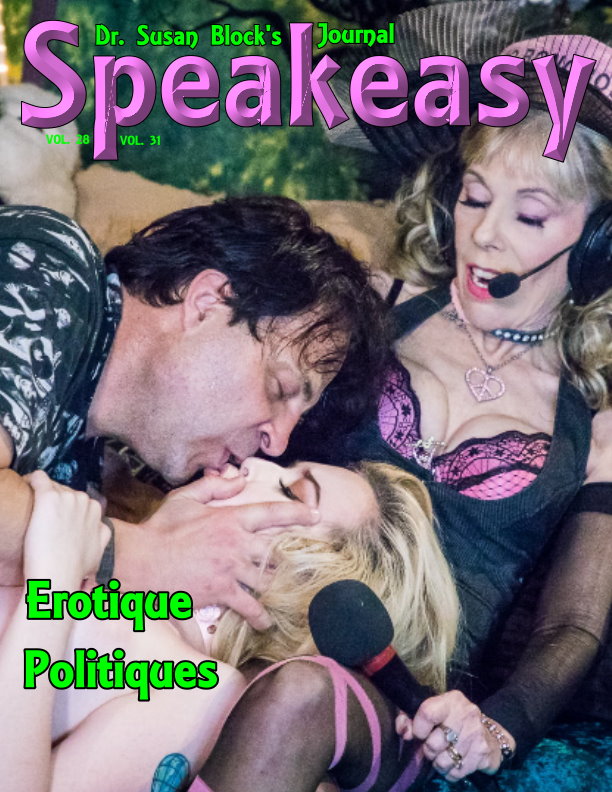 Warning: Explicit Conversations About Politics, Culture, & Sexuality
Times might be tense in Trump's America, but here in Bonoboville, we release the pressure, and my Womb Room explodes into an orgy on this show. Then we hose down the Trumpus with gallons of fine golden rushin' champagne, and it's back to the orgy again.
See more about this show: https://drsusanblock.com/erotique-politiques
Need to talk PRIVATELY about things you can't talk about with anyone else? You can talk with me or one of our other Therapists Without Borders at the Dr. Susan Block Institute anytime. Call 213-291-9497. We're here for you.