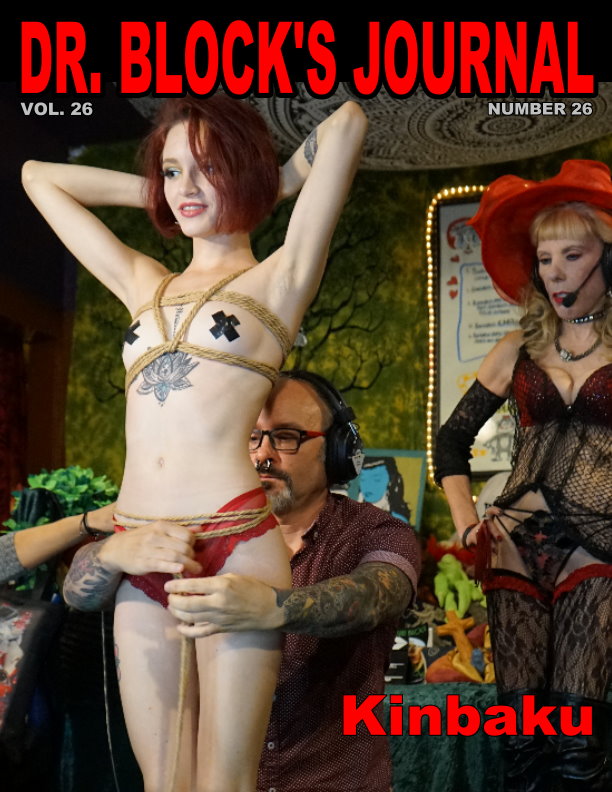 Warning: Explicit Conversations About Politics, Culture, & Sexuality
The 2017 Holiday Season lights up and ties up Bonoboville with Professor Oni's signature style of erotic "Kinbaku" rope bondage, accented with hot candlewax dripping onto the bare skin of the lovely Lola Fae, followed by a buxom, bountiful Bonoboville Communion between Christine Dupree and Phoenix Dawn, climaxing with Ikkor the Wolf singing his latest groove "Um' Good" as the Wolfies dance and play.
Before the bondage games begin, we consider a bit of news, which we think isn't fake, but who knows these days? Apparently, Trump's former National Security Advisor, the once flinty Michael Flynn, has surrendered to Mueller's probe. I love the word "probe," as evidenced by last week's Spanksgiving stuffing of the Trump Turkey with strap-on dildos; now that was a deep probe.
Read more here:  https://drsusanblock.com/kinbaku
Need to talk privately about your kinks, porn obsession(s), Post-Trump Sex Disorder, BLM feelings or anything else you can't talk about with anyone else? You can talk with us. Call the Therapists Without Borders at the Dr. Susan Block Institute anytime: 213-291-9497. We're here for you.