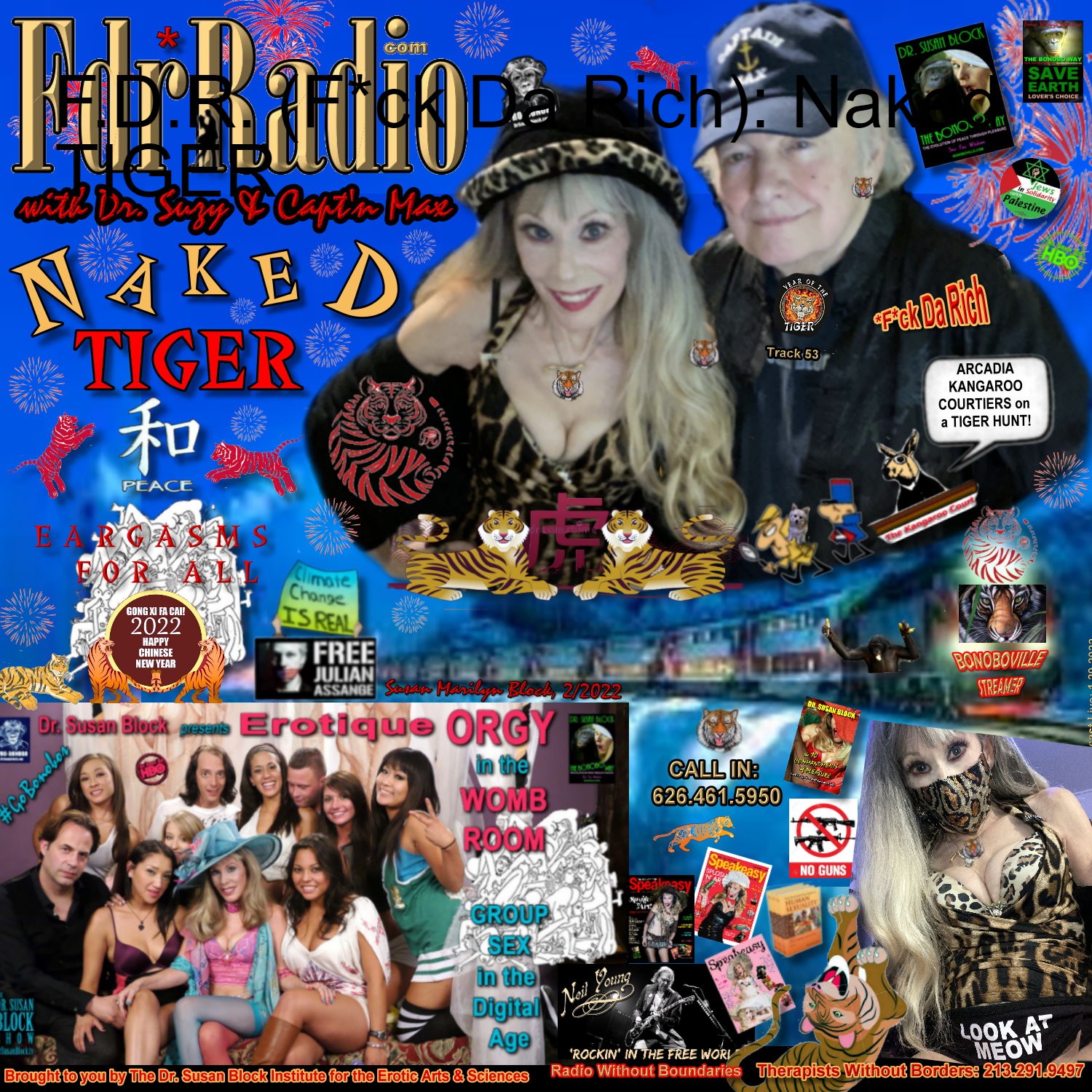 Warning: Explicit Conversations About Politics, Culture, & Sexuality
Kung Hei Fat Choi! Happy Lunar New Year! In 2020, our Chinese New Year of the Rat festivities ushered in the Coronapocalypse. Now we're roaring into the Year of the Tiger through the Tunnel of Love (Not War) into (hopefully!) Healthier Times! But it's such a dark tunnel… Spoiled reactionary pundit Bari Weiss tells Bill Mahr she is "so done" with Covid (but is Covid "so done" with her—or us?) makes me want to throw up my Chinese Tiger Tail soup. Though everyone misses something about their pre-pandemic lives. For me, it's the orgies.
Always a little dangerous, orgies are now a high-risk concern for any safety-conscious person who isn't on mushrooms. So, in the spirit of the communal ecstasy I so now miss, I #GoBonobos for this week's throwback, "Erotique Orgy in the Womb Room: Group Sex in the Digital Age," featuring the amazing Eric John—well-hung MIT grad and former Boeing executive who turned his back on the sordid, death-dealing Military-Industrial Complex to become an honest porn mogul—plus Eric's lovely wife Vicki Chase (whom he met at Chase bank) and about a dozen Sexual Olympic athletes, all engaging in one of our biggest orgies ever on my big brass bed. 
This brings us back to the perjurious Mattress Madness of the Arcadia City Council's Kangaroo Court, and then onto Neil Young and the Rockin' Geezer Revolt boycotting Joe Rogaine hair-growth tonic and Dr. Jordan Peterson's "tan"; Julian Assange's glimmer of hope (#FreeAssange!); America's build-up to war (yikes!), smack-down of sex (sad!) and serious Ammosexual Incel problem. Also, Vice is coming to Bonoboville… so, calling all Pro-Bonobo Exhibitionists!
Read more prose and watch the shows (that are too kinky for Youtube): https://drsusanblock.com/fdr-tiger
 Need to talk PRIVATELY about something you can't talk about with anyone else? Call the Therapists Without Borders of the Dr Susan Block Institute anytime: 213.291.9497. We're here for YOU all through 2022…