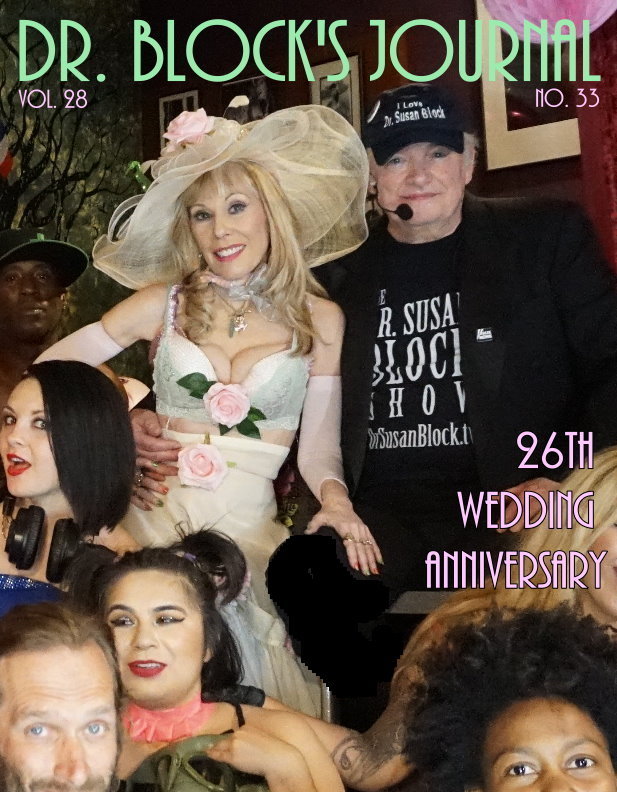 Warning: Explicit Conversations About Politics, Culture, & Sexuality
Other couples might have billion-dollar bank accounts, million-mile upgrades or thousand-carat his-and-her diamond rings, but nobody throws a gazillion-watt, raise-the-rafters, orgiastic, female-empowered, Felliniesque, bonoboesque blast of a 26th wedding anniversary bacchanalia like we do.
Some of the world's greatest porn stars, best-selling authors, singers, swingers, fellow Yalies, nude wrestlers, cultural icons, leading FemDoms and scions of century-old Hollywood dynasties come together (literally) in my Womb Room Chapel at the Little Church of Bonoboville to celebrate the longevity of love, lust and lawfully-wedded marriage, bonobo-style, with Capt'n Max and me.
Need to talk PRIVATELY about YOUR sexuality, your relationship with your father or mother, erotica, Post-Trump Sex Disorder, or anything else you can't talk about with anyone else? You can talk with me or one of our other Therapists Without Borders at the Dr. Susan Block Institute anytime. Call 213-291-9497. We're here for you.