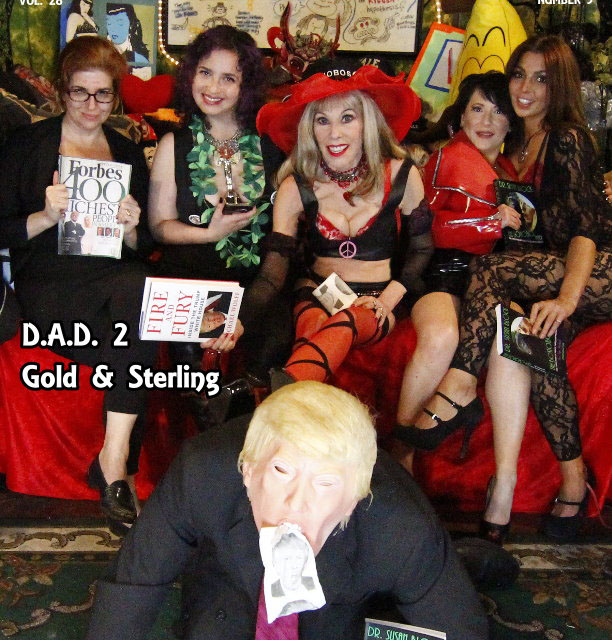 Warning: Explicit Conversations About Politics, Culture, & Sexuality
From the high-risk political performance art of Dominatrixes Against Donald Trump (D.A.D.) to the very personal, healing power of the "Switzerland" of female domination, this show spanks both ways.
FemDom politics is well represented in the Womb Room by D.A.D. founder and director Mistress Tara Indiana (2017 SUZY award winner for "Best FemDom of the Resistance") and Rhiannon Aarons (2017 SUZY award winner for "Most Well-Rounded Kinkster").
Watch uncensored version at DrSuzy.tv: drsusanblock.tv/main/gallery.php?id=611&type=vids&
Need to talk PRIVATELY about sexual gymnastics, masturbation, isolation, incel feelings, or anything else you can't talk about with anyone else? You can talk with me or one of the other Therapists Without Borders of the Dr. Susan Block Institute anytime. Call 213-291-9497.