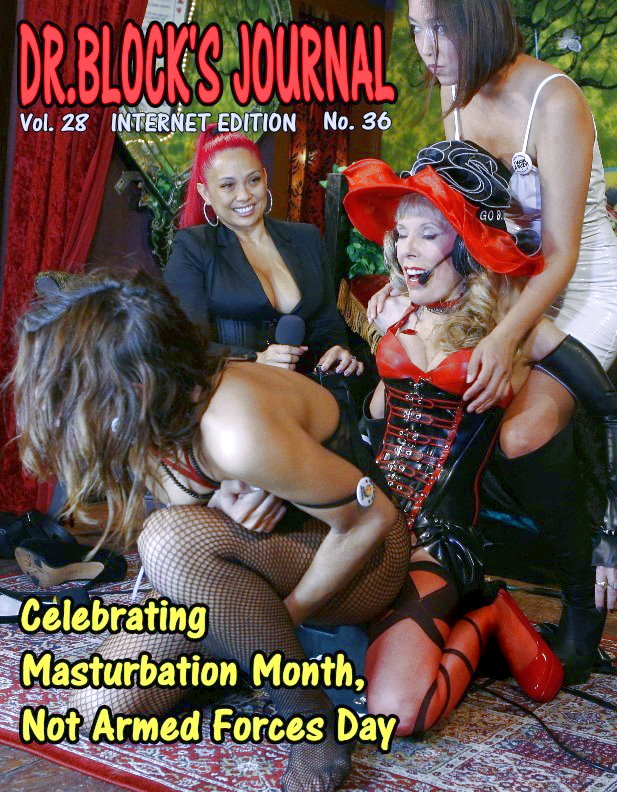 Warning: Explicit Conversations About Politics, Culture, & Sexuality
It's mid-Masturbation Month in Bonoboville, and we celebrate the self-love season with a four-woman collective orgasmic squirting Motorbunny ride.
It's also Armed Forces Day (which even our own ex-military bonobos didn't know about). Don't we have enough military holidays? We've got Memorial Day, Veteran's Day, Independence Day and now National Armed Forces Day. Why not just call it what it is: War Day. Or National Bomb Day? Drone Day? Killing Machine Appreciation Day?
ON-AIR LINE: (626) 461-5212 JUMP IN!