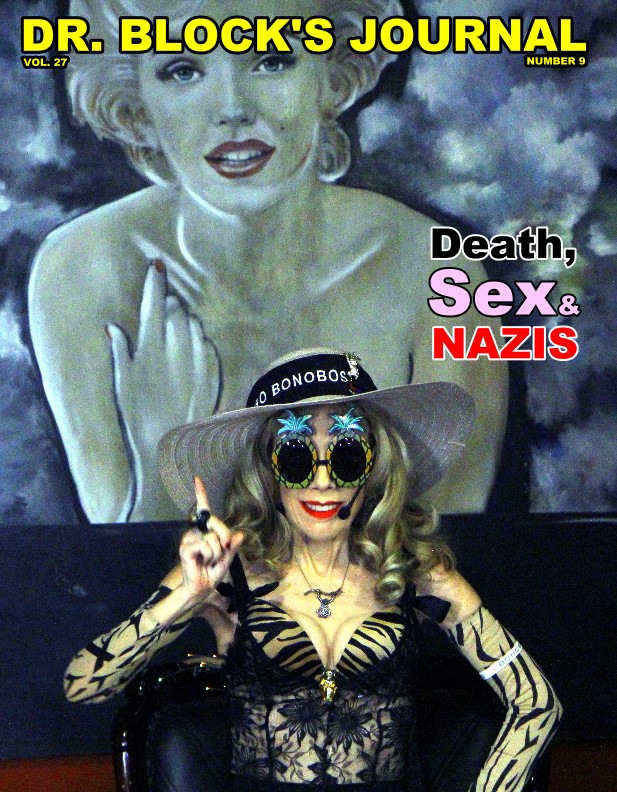 Warning: Explicit Conversations About Politics, Culture, & Sexuality
This is a dark show. How can it be light when there's the brutal murder of a beautiful bonoboesque friend of mine, there's the "death penalty for women who have abortions" bills sweeping the Red States like AR-15 fire in a crowded theater, there's my attempt to help a caller who's fighting his own erotic desires (and therefore me), there's my painfully stopped-up sinuses and sheer exhaustion (recovering from DomCon), and there's the big messy argument about presidential politics I get into during the last 17 minutes of the show with my beloved husband of 27 years, executive producer and partner in everything, Capt'n Max?
ON-AIR LINE: (626) 461-5212 JUMP IN!